Dr. Michelle Friedman, PT, DPT, CAPP-Pelvic, RYT-200
Clinical Director/Owner
Michelle is the owner of Atlantic Physical Therapy. She graduated Drexel University's Doctor of Physical Therapy program in 2007 with a concentration in orthopedics and holds a Bachelor of Science degree from The George Washington University. She founded Atlantic Physical Therapy in 2015 with a mission to provide high quality holistic care.
Michelle has experience in inpatient settings, outpatient settings, and clinical instruction. She holds certifications in the Graston Technique, the Aligned Flow Yoga Method, and the CAPP certification in pelvic floor physical therapy through the Women's Health Section of the American Physical Therapy Association. She is interested in integrating a holistic approach to rehabilitating her patients which includes yoga, dietary, and lifestyle changes.
Read Dr. Michelle's blog posts
---
Dr. Julieann Berg, PT, DPT
Staff Physical Therapist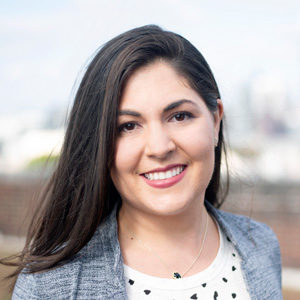 Julieann received her Doctorate in Physical Therapy from Columbia University in 2017. She holds a Bachelor's degree in Kinesiology with a minor in Dance from Temple University. Her clinical experience includes treating pediatric patients (birth to adolescence) and dancer athletes with orthopedic and overuse injuries.
Julieann has a budding instagram presence where she enjoys creating educational content for dancers about cross-training, injury prevention, and proper technique (@phillydancephysio). She also offers injury prevention workshops to dance teams and organizations throughout the Philadelphia area. Julieann is a lifelong dancer with over 20 years of training in ballet, modern, contemporary, and jazz. She currently trains with a professional ladies salsa team in New York City. When she isn't treating patients or dancing, Julieann enjoys yoga, weight lifting, cooking vegetarian meals, traveling, and caring for her houseplants.
---
Meghan Ramos, PTA
Meghan came to the world of Physical Therapy after years as a personal trainer and group class coach during which she helped hundreds of clients improve their overall fitness by making movement accessible, joyful, and affirming for each person in their own way. As a licensed PTA, she is passionate about pelvic health as well orthopedic rehab, with the goal of delivering inclusive and functional care to return patients to thriving as quickly as possible.
When she's not waxing poetic about kettlebells, barbells, and dumbbells as well as the importance of strength training for all people, Meghan enjoys traveling, reading good books, watching bad tv, cooking, and hanging out with her husband and their cat Pickle.